Μήνυμα απο τον Πατήρ Αλέξανδρο
Αγαπητοί μου Αδελφοί
Ο Σεπτέμβριος έφτασε και μαζί του φέρνει την έναρξη τόσο του Εκκλησιαστικού έτους όσο και του Σχολικού.Το Ελληνικό μας σχολείο με τα σύγχρονα μέσα που διαθέτει και τις μεθόδους διδασκαλίας που χρησιμοποεί,μπορεί να προσφέρει στα παιδιά μας την γνώση για την Ελληνική γλώσσα,την Πατρίδα και την Ορθόδοξη Παράδοση.Η εκκλησία μας είναι έτοιμη να σας υποδεχθεί μέσα απο ένα πλήθος Ιερών Ακολουθιών αλλά και πολλών και ποικίλων δραστηριοτήτων που αφορούν μικρούς και μεγάλους.Είναι πολύ σημαντικό να συμμετέχουμε τόσο στην Λειτουργική ζωή της Αγίας μας Εκκλησίας όσο και στις κοινωνικές και πολιτιστικές εκδηλώσεις που αφορούν την κοινότητα μας.Ο Άγιος Δημήτριος είναι μία απο τις πιο ιστορικές κοινότητες της Ιεράς μας Μητροπόλεως αλλα και της Ιεράς Αρχιεπισκοπής Αμερικής,η οποία από την αρχή της δημιουργίας της,διατηρεί την Ελληνική γλώσσα,τα ήθη και έθιμα αλλα και τις παραδόσεις της Ελλάδας σε όλα τα επίπεδα.Συνεχίζουμε και φέτος στον ίδιο δρόμο που χάραξαν οι πρόγονοι μας και οφείλουμε όλοι εμείς να διατηρήσουμε αλλα και να αναπτύξουμε ακόμη περισσότερο.
Με αγάπη Χριστού ο Ιερέας σας
Πρωτοπρεσβύτερος Αλέξανδρος Καϊτίδης
Message from Father Alexandros
My dear brothers and sisters in Christ,
September has come and it marks the beginning of both the ecclesiastical and the school year.Our Greek school ,with its contemporary tools and teaching methods,offers a great knowledge to our children.A knowledge about Greek language,Greek traditions and orthodox faith.Our church is ready to welcome you through a plethora of Holy Services and various activities for both children and adults.It is very important that we take part in both our church's liturgical program and our community's cultural events.Saint Demetrios is one of the oldest and most distinguished historical communities and from its beginning it continues to keep greek language,customs and traditions alive.This year we continue and we are going the same way as our ancestors did and we all owe to keep and develop our own history and heritage.
With love in Christ,
Protopresbyter Alexandros Kaitidis.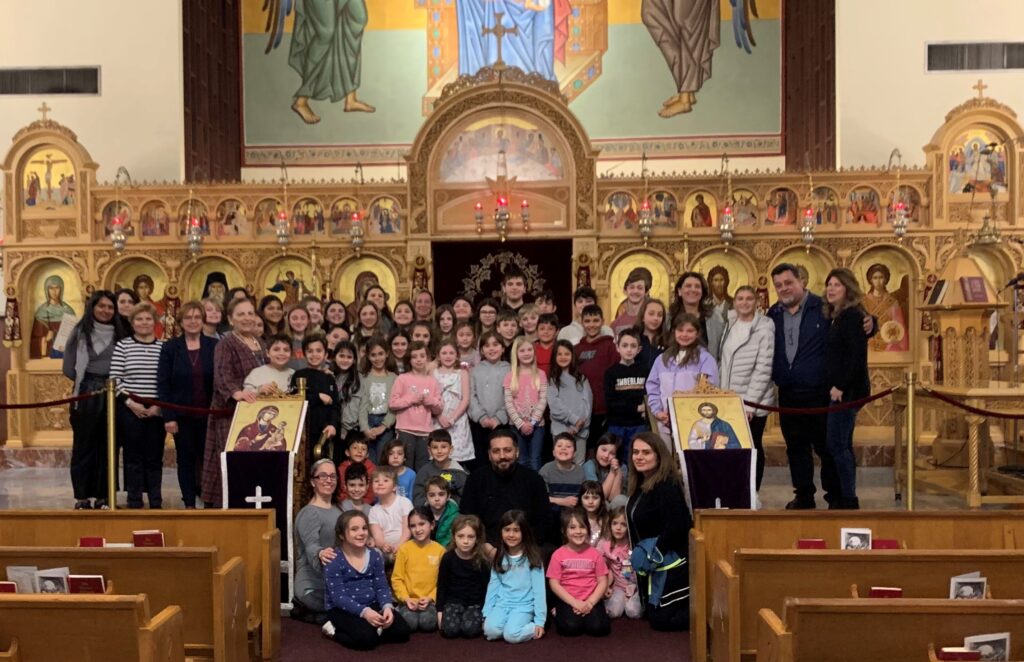 VIDEO

LATEST NEWS

Stay up to date on the the life of the community.
SUBSCRIBE TO OUR MAILING LIST
CONTACT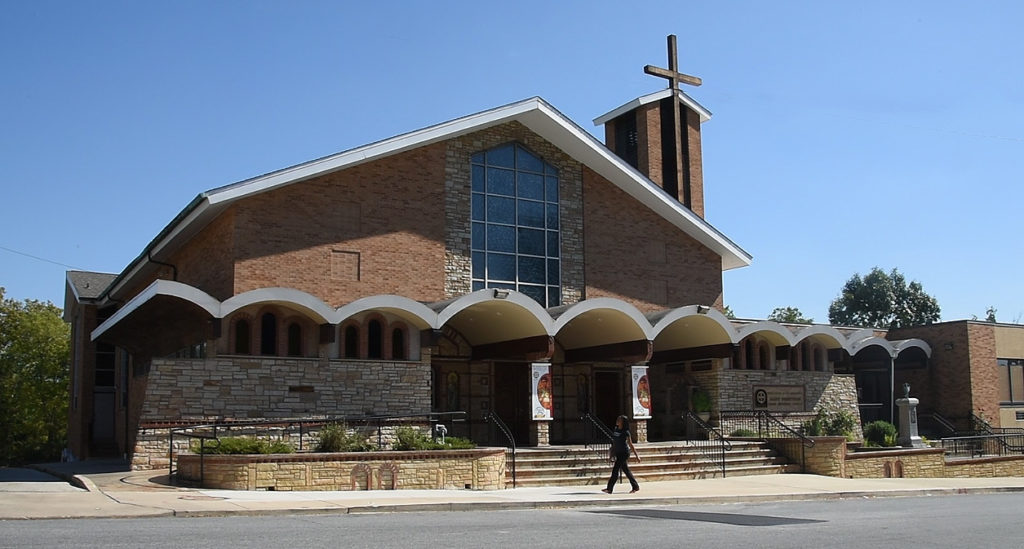 St Demetrios
229 Powell Lane
Upper Darby, PA 19082
Τηλ.: 610-352-7212
Φαξ: 610-352-1467
Fr.Alexandros Cellphone: 610-803-2889 (Μόνο για επείγοντα περιστατικά ποιμαντικής)
Ώρες λειτουργίας γραφείου: Δευτέρα – Παρασκευή: 9 π.μ. έως 4 μ.μ