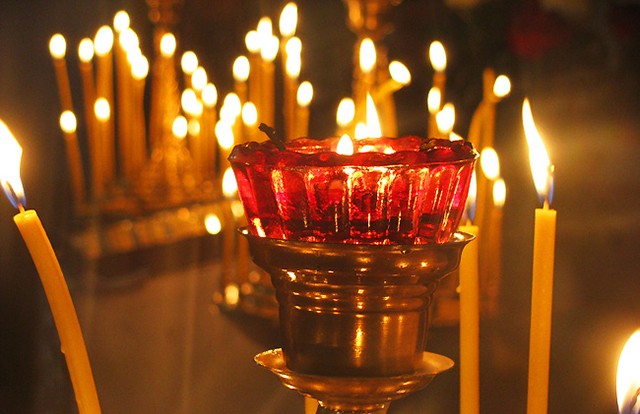 Evchelaion
Holy Unction
Is any among you sick? Let him call for the elders of the church, and let them pray over him, anointing him with oil in the name of the Lord; 

and the prayer of faith will save the sick man, and the Lord will raise him up; and if he has committed sins, he will be forgiven.
– James 5.14-15
One of the Sacraments of the Church, Evchelaion is a consecrated oil with which the faithful are anointed for the healing of soul and body. The service of consecrating the Evchelaion is performed on Wednesday of Holy Week, but may also be performed at other times throughout the year. In the Metropolis of New Jersey it has become a tradition to mark the beginning of the Christmas Fast (November 15) with the celebration of this sacrament.
Fr. Gregory keeps a reserve of the Evchelaion in order to anoint the sick, often at the same time that he brings them Holy Communion. If you would like Fr. Gregory to bring Evchelaion to yourself or someone else, please contact the Church Office to schedule an appointment.