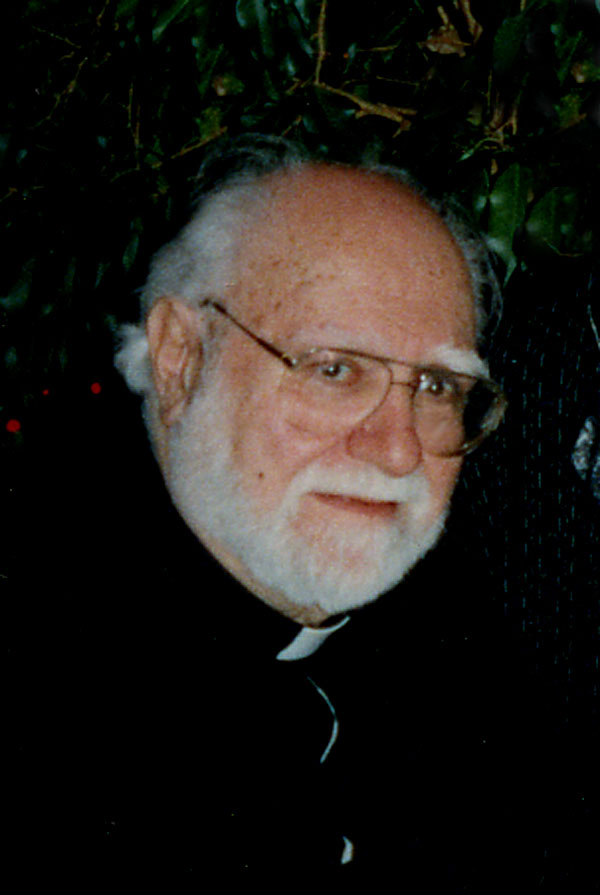 Obituary for
Rev. Constantine J. Andrews
Reverend Fr. Constantine J. Andrews passed away on April 1, 2019 in Snohomish, WA at age 101. He was the beloved husband of the late Presbytera Joy (Zoe) Seferlis Andrews, loving father of Kathryne; John (Elaine); Nick (Soon); Demetra Carol (Carl) Vartian; loving grandfather of Christopher Vartian and Zoe Andrews, and loving uncle to many nieces and nephews.
Fr Andrews was born on December 8, 1917 in Denver, CO to John C. Andrews of Paleochorion, Kynouria and Catherine, nee Hronakou of Vrontamas, Laconia. Called to the priesthood as a young man, he was a member of the first class to graduate from the Holy Cross Theological Seminary, first located in Pomfret, CT in 1942. He received a BA in Theology from Holy Cross Seminary, Brookline MA (1958); BD from Knox College, Toronto, Ontario, (1958); STM, Concordia Seminary, St Louis, MO (1969). He authored and translated numerous theological publications in Greek and English.
He served the parishes of St Demetrios Greek Orthodox Church, Upper Darby, PA until retirement (1973-1979); St Nicholas, St Louis MO (1959-73); St George, Toronto Ontario, Canada (1952-1959); Holy Apostles Peter and Paul, Haverhill, MA (1943-1952). In 1980, he was assigned to the Greek Orthodox community in the area of Norristown, PA. Through his efforts and theirs, the parish of Saint Sophia was officially recognized in 1982 as a church community of the Greek Orthodox Archdiocese of North America in the Diocese of New Jersey. He continued as pastor until 1984.
The funeral was held on April 11, 2019 at St. Demetrios in Saco, Maine. He is laid to rest at Riverside Cemetery (Sanford, ME) beside his Presbytera.
In lieu of flowers, memorial contributions may be made to Holy Cross Seminary in Brookline, MA, and to the communities he so loved.